SOLAR PLANT HEALTH INSIGHTS AT YOUR FINGERTIPS
MAIN FEATURES
A WIDE RANGE OF AERIAL SOLUTIONS
Drone gathered data can be uploaded onto our web platform to build a comprehensive view of your asset's health by capturing all the site inspection data in one place.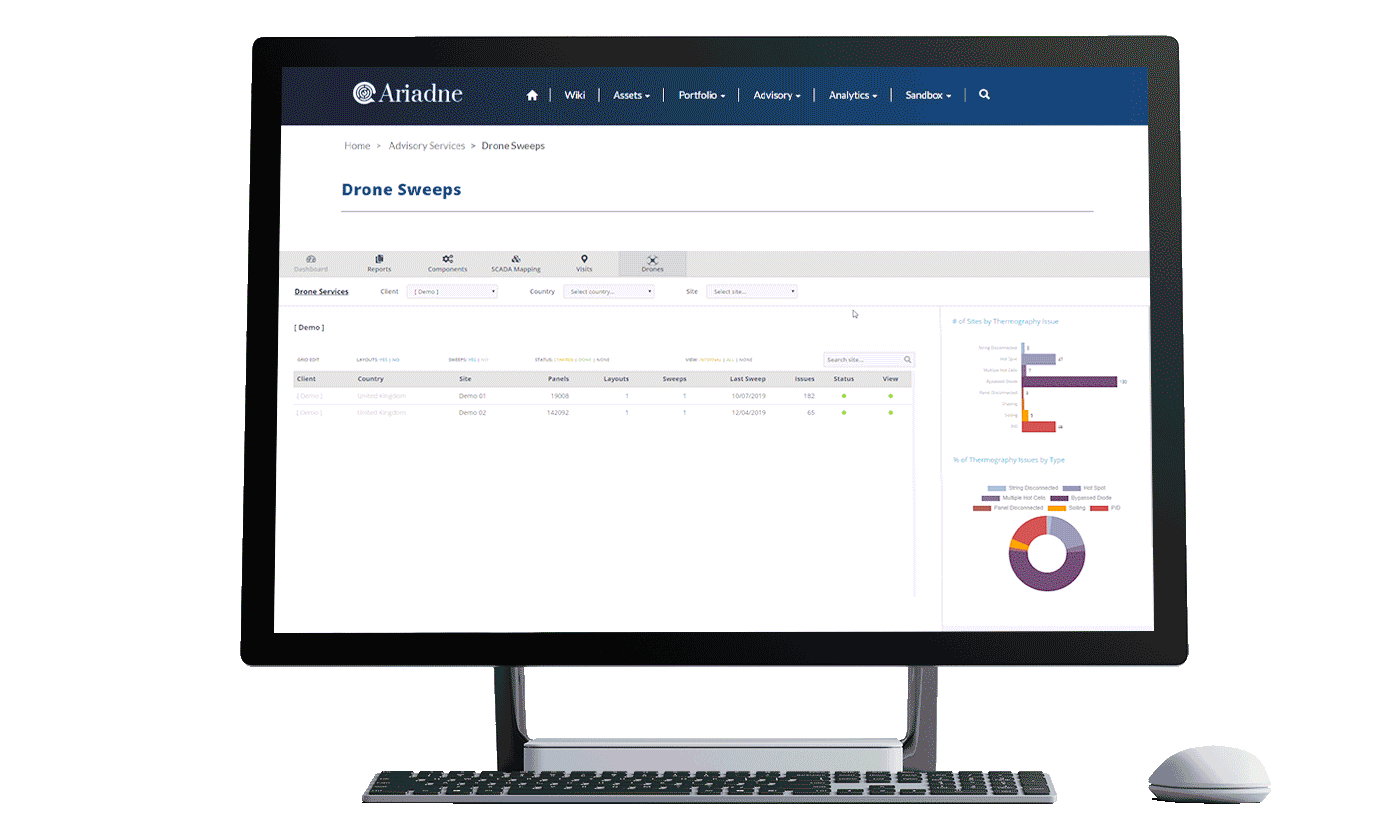 DIGITAL SOLUTIONS TO COMPLEMENT OUR AERIAL DRONE INSPECTIONS
We can offer a broad range of digital solutions to solve different challenges that your sites may experience. From aerial thermal inspections and the analysis of construction progress to a high-resolution media package covering all the sites of a portfolio. We can adapt our services to fit your specific requirements.
AERIAL DRONE INSPECTIONS
Construction Progress
We know how difficult it can be to precisely trace the progress of the construction of solar PV sites. Manual control tends to lead to delays, reporting issues and higher operating costs. Our aerial solutions allow you to oversee the overall construction without even having boots on the ground.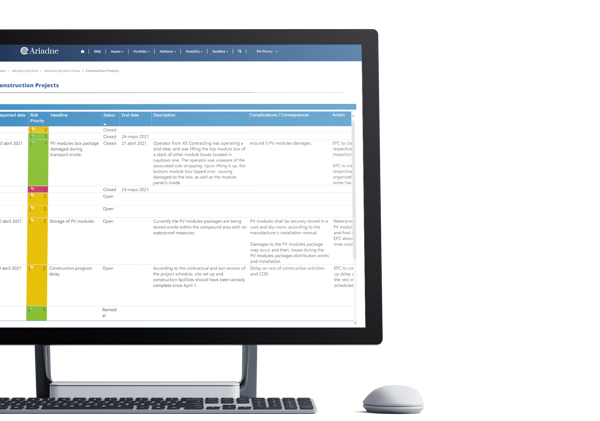 AERIAL DRONE INSPECTIONS
Thermographic Inspections
Our aerial thermography services will help you extract accurate and complete insights about the health of your plants without compromising your budget.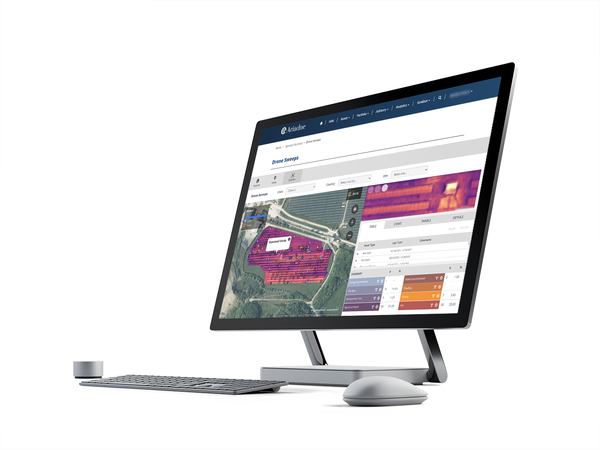 DISCOVER OUR TECHNICAL ADVISORY SERVICES
Our independent Technical Advisory services can help you and your teams manage complex challenges faced at any stage of a solar asset's lifespan. We focus on solving any demanding and complex challenges that your solar assets may face.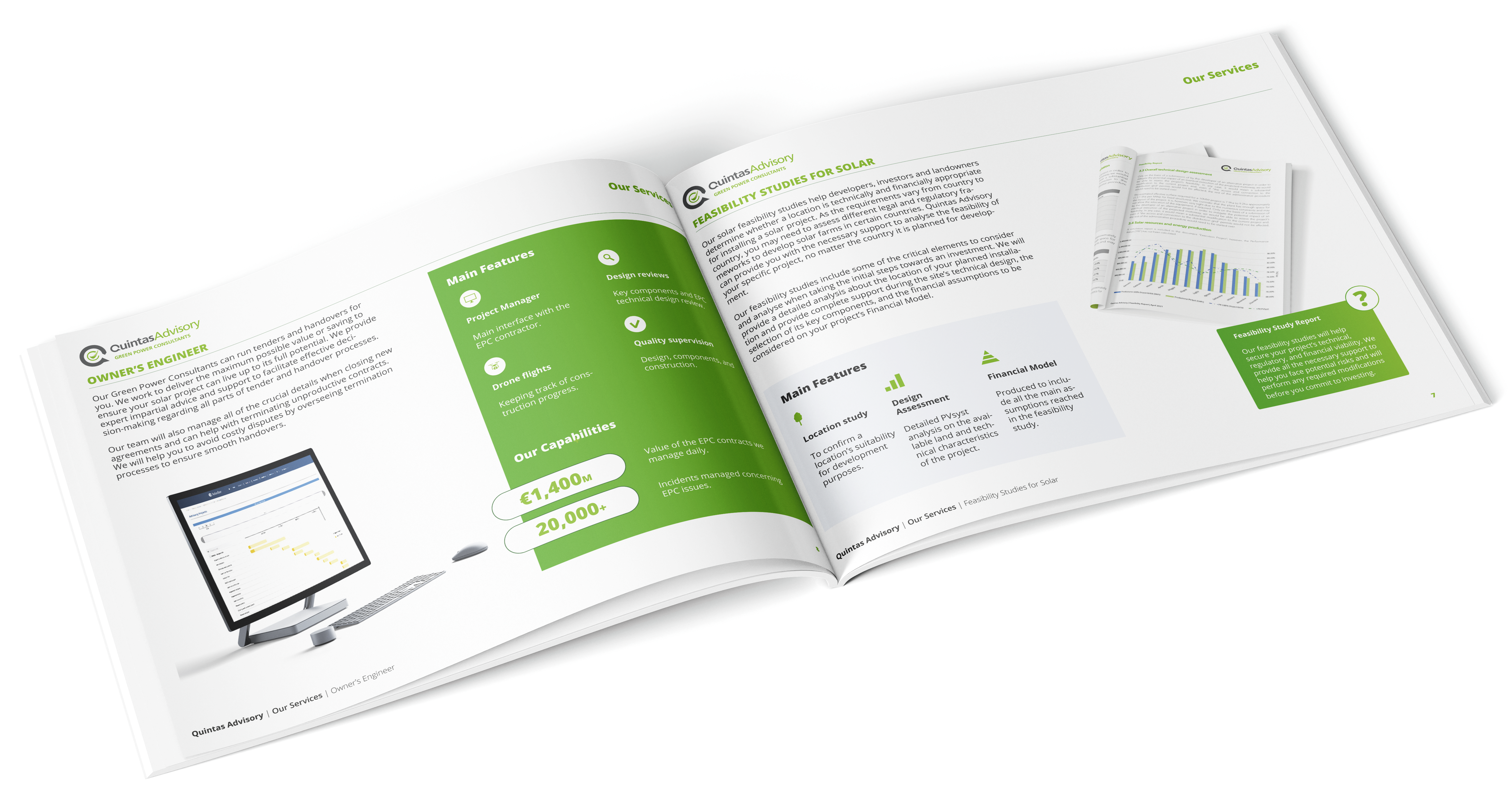 DOWNLOAD OUR CAPABILITY STATEMENT